Passport Photo Services
Our passport photo service will produce for you the perfect passport photo. Dark clothing works best for these photos. Come in and bring your smile! You can find us next to the Albertsons's in the Gateway Village Plaza off of Avenida Pico in San Clemente.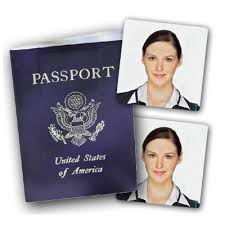 Get a professional passport photo taken and passport renewal process started at CoastalPostal in San Clemente, CA. The United States State Department defines a passport as an internationally recognized travel document that verifies the identity and nationality of the bearer. A valid U.S. passport is required to enter and leave most foreign countries. Only the U.S. Department of State has the authority to grant, issue or verify United States passports.
Coastal Postal can help you get your passport, including taking the photos and providing other information including forms for renewal or first-time.
At Coastal Postal, we specialize in taking professional US passport photos, accepted by passport processing agencies. Most stores accept walk-ins, so no appointment is needed, For more information, contact Coastal Postal in San Clemente.