While Tony and Quin are holding down the fort, we're off to the AMBC Retreat in Honolulu, Hawaii where we will collaborate with our AMBC partners to network and learn about what's new in our business.  Why? Because we love our customers and want to offer the most in postal and shipping.  There is always something new out there for you and we want to provide the best service we can.
What is AMBC? Members Helping Members since 1982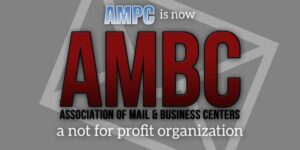 AMBC is characterized and driven by the camaraderie, support, and advice from professionals, many with over to 30 years in the business. We have successful store owners willing to help fellow members with all aspects of store operations. Our regional and national events are held to educate and to foster networking with experts. Read all about it here.