Send a celebration to your family & friends this year! Celebrate from afar with your favorite wine. Coastal Postal can pack and ship your holiday wine and bubbly and get it there for the New Year celebration.
As us about personalizing your wine.  Call for details (949) 498-8782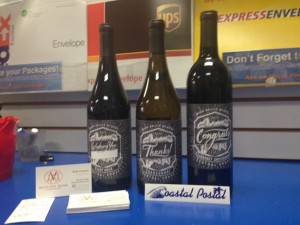 ALL NEW at Coastal Postal:
We now have LiveScan…by appointment!
Be sure to pick up your own Loyalty Card | 10 Coastal Postal shipments get you 1 free (rules apply)