The kids receiving these will be getting more than just the contents.  This creative Grandma sends these to her grand kids annually, hand painted fun to send her tricks & treats.
We can professionally pack and ship all your packages, even the plain brown and white ones.  Stop in today to see the many services we provide or peruse our website to discover what we can do for you.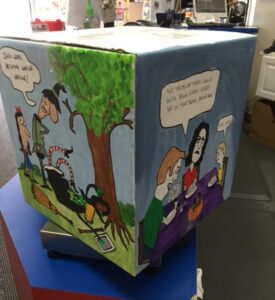 Please contact us if you'd like further details (949) 498-8782.